Part of
Leading and empowering Indonesia's beauty ecosystem
Since our inception, Female Daily has continued to grow and elevate the whole beauty ecosystem. We are true partners to our clients, connecting you with our 23 million annual users through well-crafted contents, engaging fun events and informative platforms.

Our goal is to initiate industry changes, empower and guide the community with educations and innovations.
Female Daily Community Highlights
A Dynamic Audience
Meet our diverse and dynamic group, where 70% are female, and 40% are hijab users. Men, you're not alone. Male comprises 30% of our users.
Top Locations
Strong presence in Jatabek (Jakarta, Tangerang, Bekasi), Bandung, Surabaya, Jogja, and Semarang.
Young & Energetic
A vibrant and energetic group, 40% of our members are aged 19 to 24, 18.9% being 18 years old or younger, and 18.8% are aged 25 to 29. Thus, 70% of them are young millennials and Gen Z.
Our community personas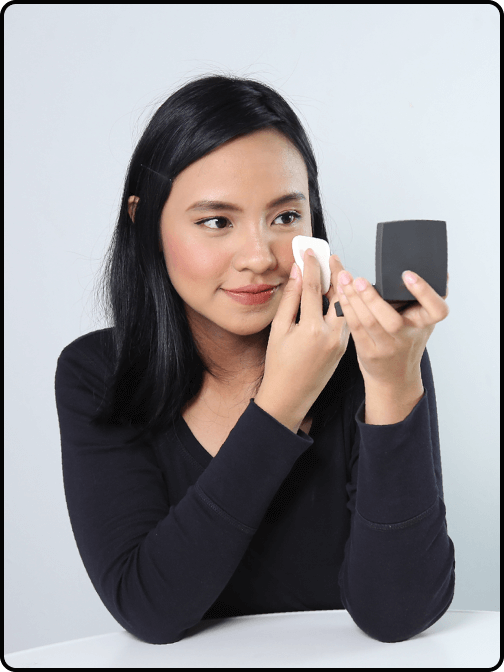 Learning Newbies
"I need insight and guidance about beauty regimes, especially skincare. Tell me the what, how and where."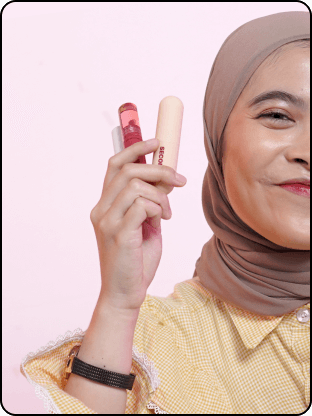 Frugal
"I prefer affordable beauty products, especially locally made goods."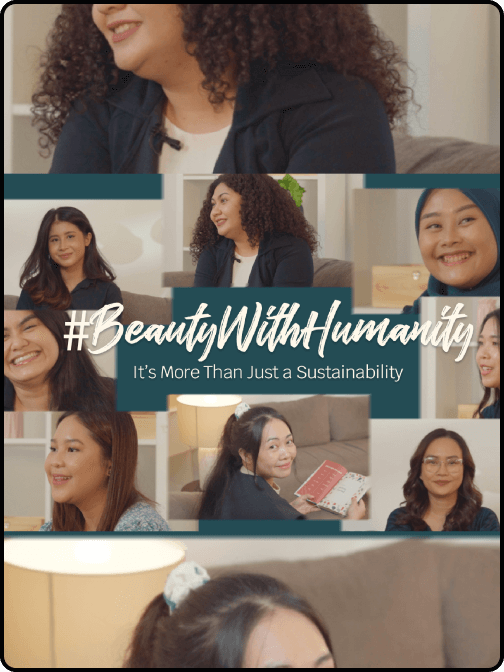 Up-to-date
"I like contents around the hottest personas and the latest releases."
4,6 million+
Users in 2022
14,9 million+
Article pageview in 2022
38 million+
Beauty Review pageview in 2022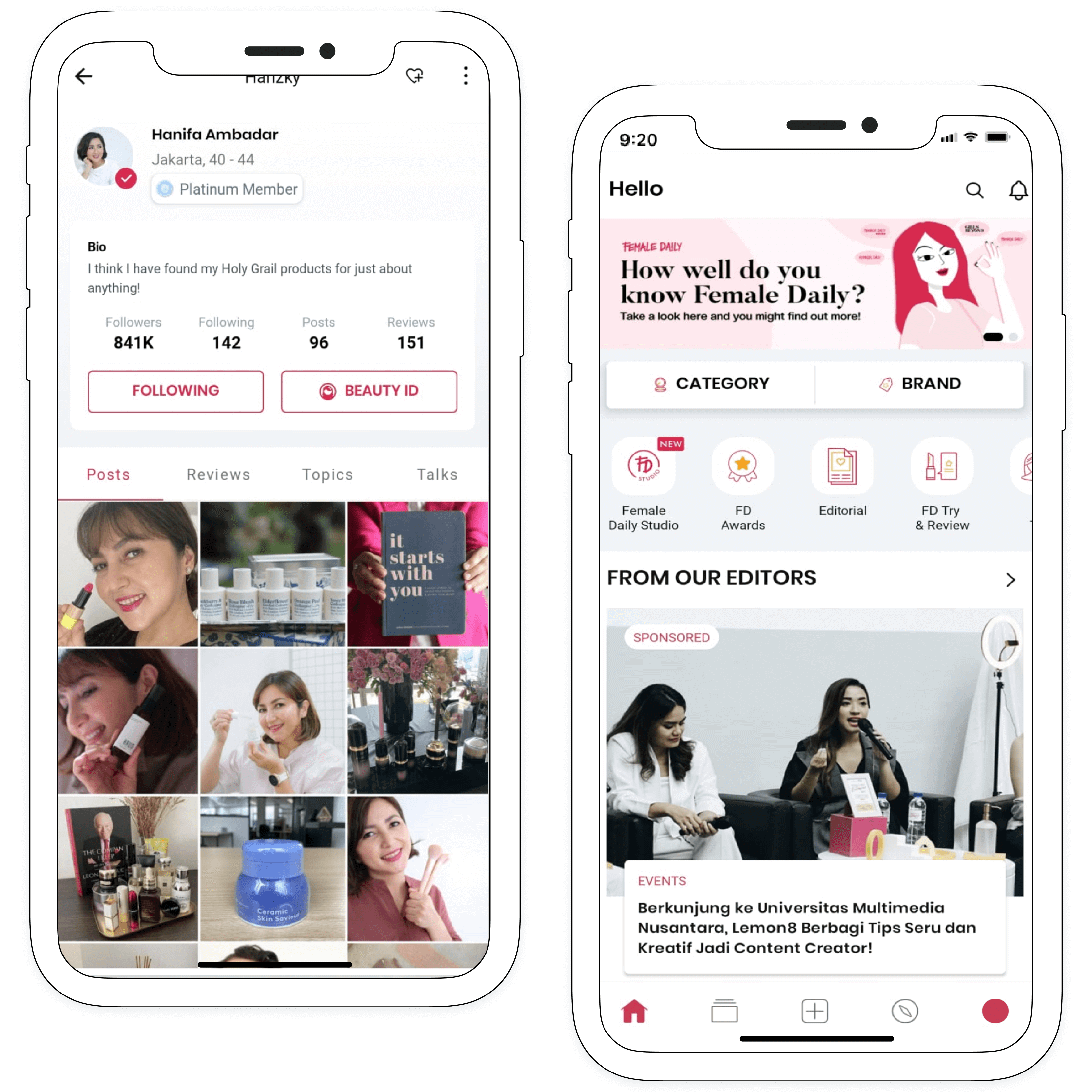 Female Daily App
A handy hub for beauty enthusiasts to connect, stay updated with our contents and share their own.
1,1 million+
downloads by 2022
Female Daily Review Platform
Real product reviews from our members. Crucial in beauty enthusiasts' purchase decision, showing brands performances in the market.
Skincare
Most reviewed category with 1.9 million+ reviews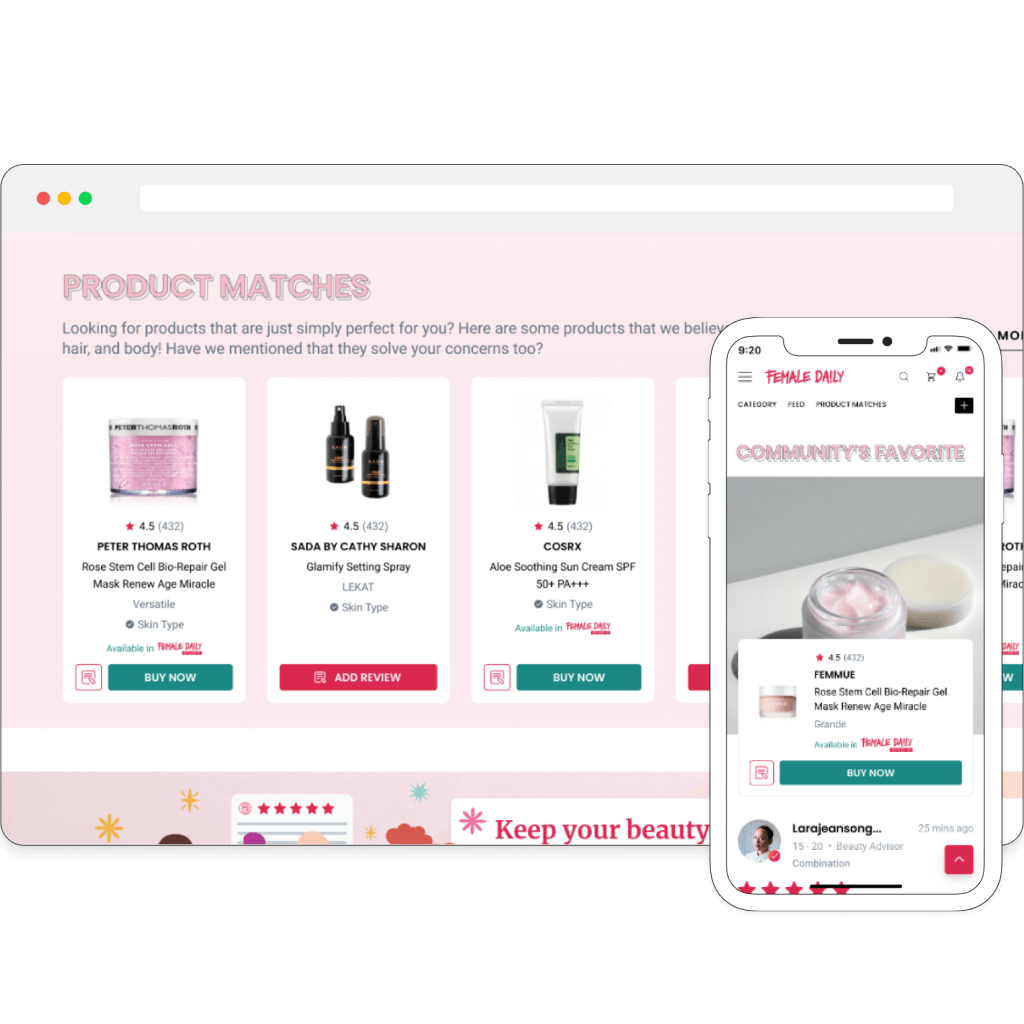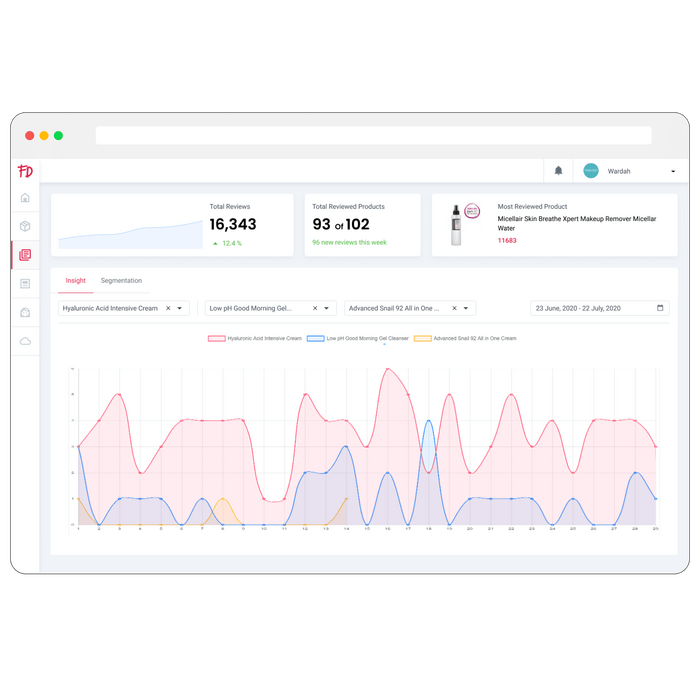 Brand Dashboard
Your brand data from our powerful beauty review platform.
Many ways to connect your brand and messages to millions of our diversed members
Articles
Videos
Beauty Review platform
Try and Review
Contest & Giveaway
Social media post (Instagram, Twitter, and Tiktok)
FD Talk
Community Survey
Product development consultation
Review by community members
Review by FD Babes, FD Dudes, and the Queen Bees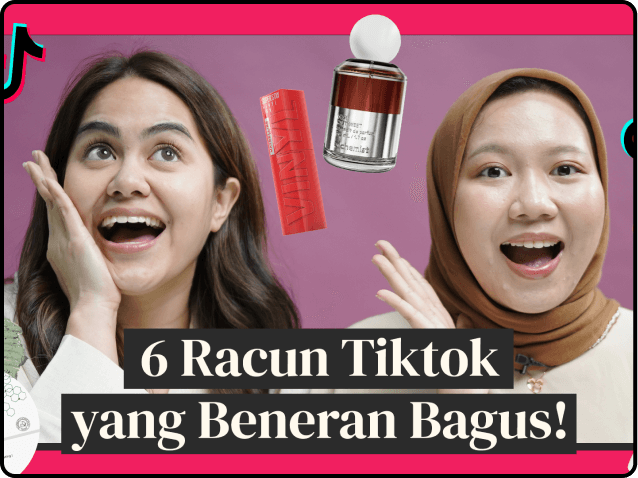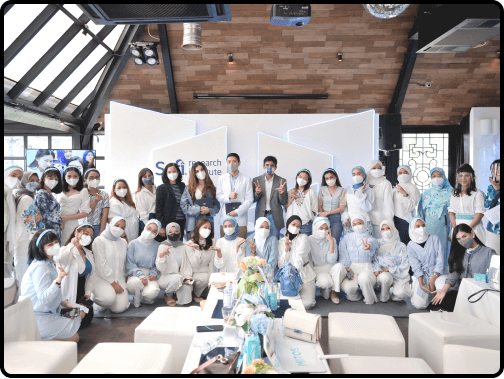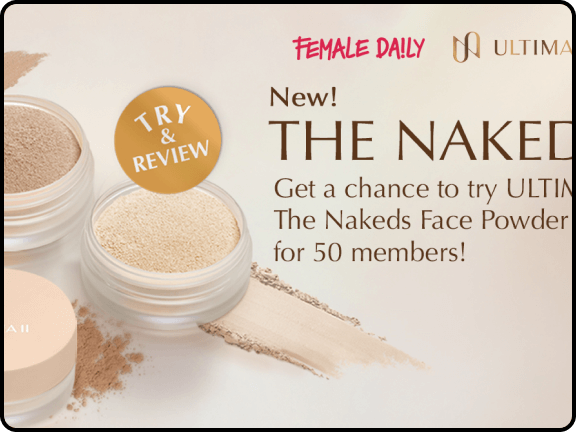 Best of Beauty Awards
The prestigious Best of Beauty Awards gathered over 1 million votes and over 1 million views in 2022, establishing industries' best and most loved.

Winners and contenders get to use Best of Beauty Awards badges to show their achievement.
X Beauty
The BIGGEST Beauty Event in Southeast Asia.

Started with Jakarta X Beauty in 2017, X Beauty events by Female Daily has expanded to other cities. We have held it in Jakarta, Medan, and Surabaya, with more cities to come in the future!

With different, inspiring theme each year, we want to unite the whole beauty community in 3 days of fun and insightful (more than) shopping experience.
Community Events & KOL Management
From a memorable launching event to a Focus Group Discussion session, we'll help you hold and manage it.

Work with our list of members, influencers, beauty experts or in house talents known as FD Babes, FD Dudes, FD Girls and FD Queen Bees to support your online-offline campaign, even help you with beauty surveys.
This year we strive to contribute even more to the beauty ecosystem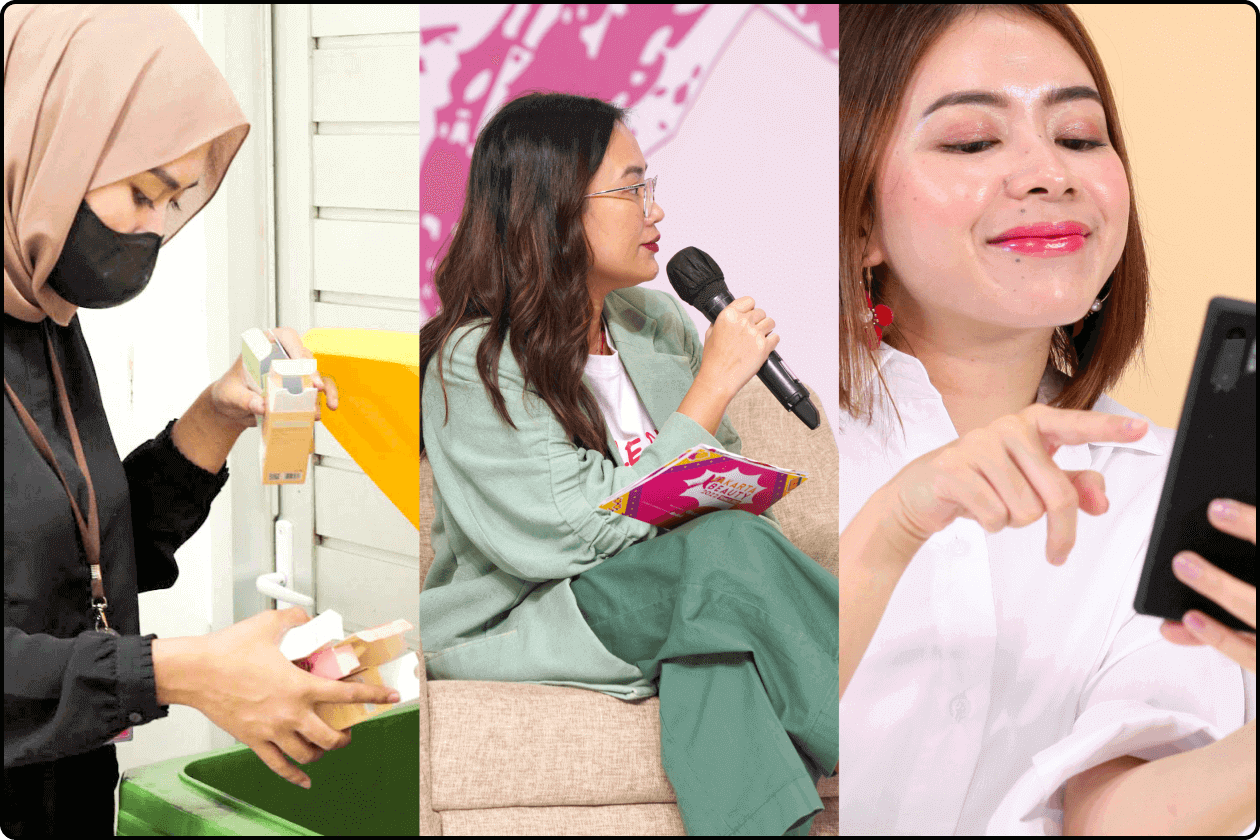 FD Sustainabeauty
A campaign to create paths for our members and brands to contribute to an eco-conscious beauty environment.
Beautypreneur
A series of seminars and funding competition to accelerate the birth of Indonesia's next big names in beauty.
Financial Independence
Online events to provide financial literacy for women, stop gender bias against women in financial field, and encourage women to be financially independent.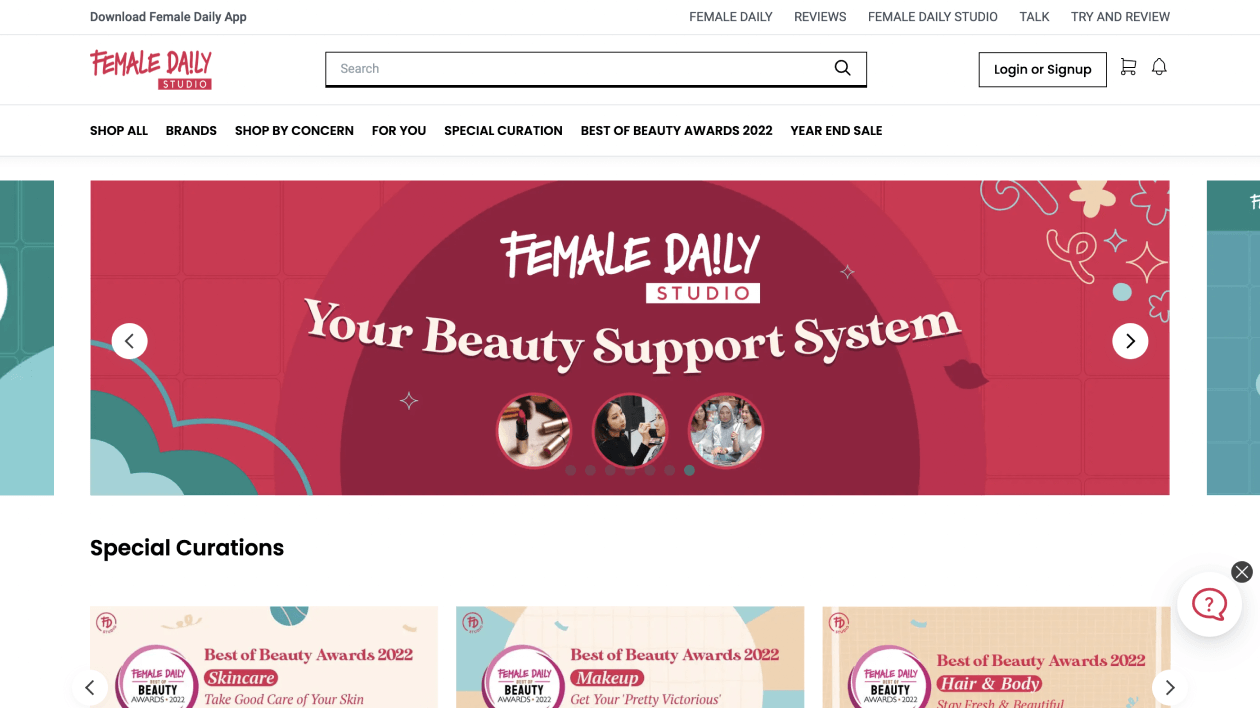 Female Daily Studio
Well researched and curated beauty commerce to complete our community's beauty journey.

Brewing new beauty products? Hold an exclusive launch with Female Daily Studio to amplify the hype!
Basket Size
178.000+
222.000+
Traffic
1.17 million+ Users • 5.2 million+ PV
41.000+