There's a new player in the universe of BB cream in Indonesia! Pond's just released its new BB cream, which comes in two variations: the Flawless White and the Age Miracle. Ever since I learned about this new BB cream, of course I've been itching to get my hands on them!
Based on my skin condition, I decided to try the Flawless White BB Cream. Its active ingredient is the patented GenActiv, a formula that has been clinically proven to significantly brighten skin color and diminish dark spots in 7 days. This formula contains Vitamin B3 to reduce melanin (a pigment that gives darker color to the skin), Vitamin E as anti oxidant, and Allantonin extracted from Comfrey plant which helps to control pigmentation process. Combined with advanced sunscreen formula, Ponds Flawless White BB Cream promises to give an even skin tone, less dark spots, smaller pores, lighter skin from within, protection from UVA and UVB, non-oily texture, and coverage in a color suitable for us Asian women. Wow, that's quite a handful, isn't it?
As the product claims to show results in 7 days, I'm using this BB cream for at least 7 days before coming up with a verdict. First of all, let me tell you about my skin's condition. My skin is oily, and I have blemishes from my last episode of acne flares. I have sunspots, mostly on my nose even though I'm using products that contain sunscreen ingredients. In my mid-thirties, I don't have problems with wrinkles or major under eye bags yet, but I think that my skin looks tired from the lack of sleep and flu that I've been experiencing for the last three weeks.
So, this is my bare skin before and after using Flawless White BB Cream. Please pardon the low quality of photos, as I only have my camera phone. I'm doing my makeup in the car every day, so most photos here were captured during my morning commute. These were taken on the 2nd and 8th day of using the cream. You can clearly see my blemishes on the 'before' photo, while they are less prominent in the 'after' photo. I noticed that my overall skin color has become lighter after using this cream, although the dark spots have not diminished as quickly as I expected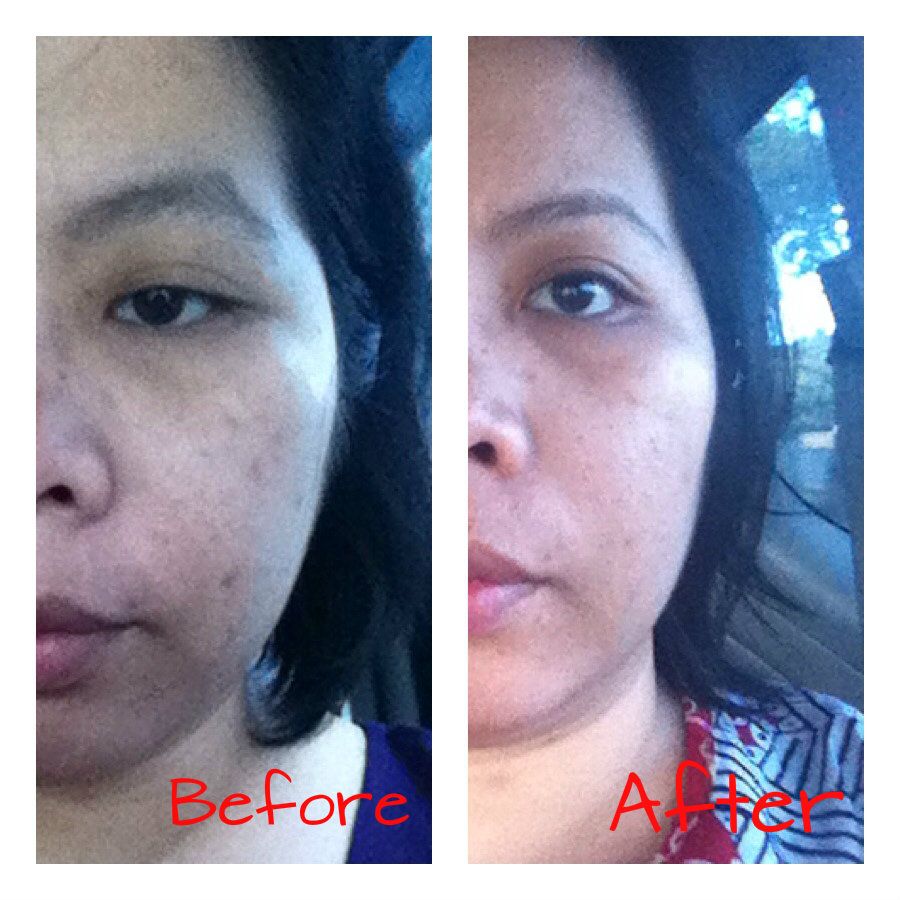 For application, I followed the suggestion to first dab on the problem areas – under eye bags, blemishes and sunspots – then proceed with other areas of the face and neck. I use my trusted MAC 187 brush to apply and followed by TBS All-in-One powder in 03. I didn't use anything underneath (no primer, sunscreen, or concealer) aside from the moisturizer that I applied after taking a shower.
It seems that I put too much product on the first day. My face looks so white – Kabuki-like, and I was so conscious that I look too 'made up' under natural light. Gradually I find the sufficient amount of cream for my whole face and neck so I don't look so much like a Japanese doll anymore
However, I still find that the color is too light for my natural skin tone, although the high SPF does not leave a grey-ish cast. I don't think that the color will blend into your natural skin tone after application, because I look this 'white' all day.
After using Pond's Flawless BB Cream for more than a week, these are my observations: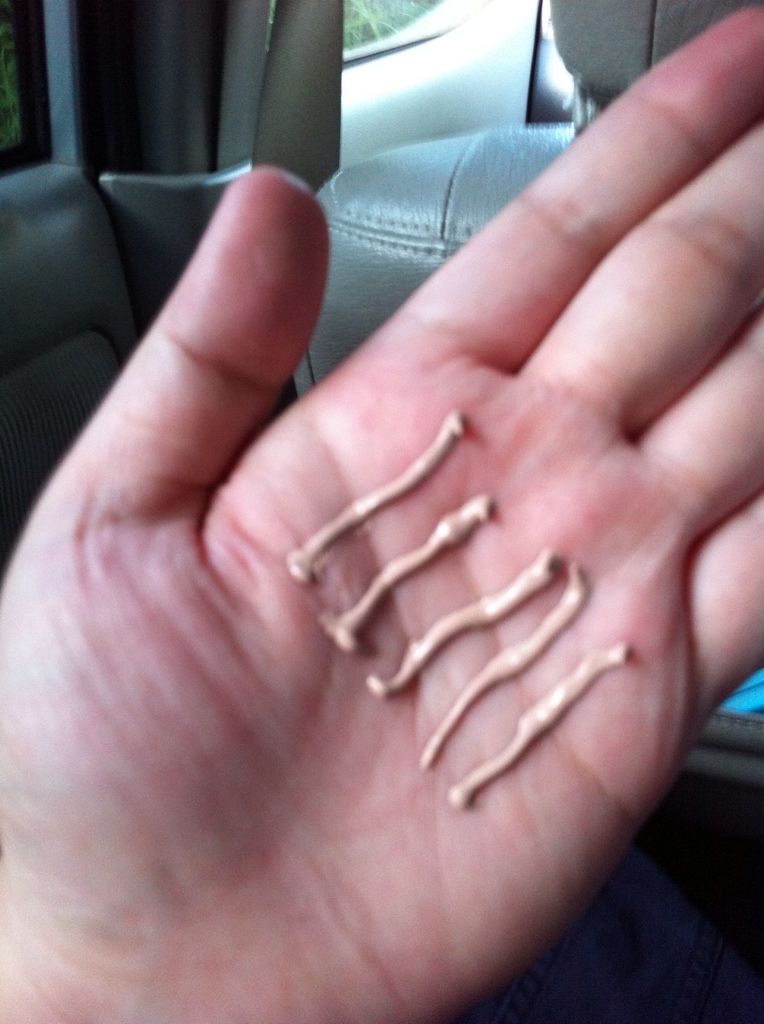 Overall, my skin does look brighter and blemishes are less pronounced
I don't see any difference in pore size
I don't need much. 5 or 6 'lines' like these are all I need to cover my face and neck
The cream has sufficient coverage, which is more than other BB creams I've tried so far, as I don't need extra concealer to cover my blemishes
This really is an oily-skin friendly product. I did not break out and my face does not look slick at all!
Amazing staying power! I did not use any primer and never re-apply, but my makeup stays from the time I put them on in the morning until late at night. It stays on after 6 hours plus the time that I got stuck in traffic during the Jakarta flood, and it stays on until midnight when I first visited my newborn niece.
My only beef? The color. It's too light for my NC-30 skin. Pond's may claim that this color suits all shades of Asian skin, but I do not think that it suits anyone beyond NC-25. But the good news is Pond's BB cream is going to be available in medium tone, but it's just not available yet at the moment.
Will I continue using this BB cream after 7 days? I will, for its staying power. But I'm thinking of mixing it with other BB cream that provide a darker shade so I will have something closer to my actual skin color. For something as affordable as this one, Pond's Flawless White BB Cream really delivers!
Pond's Flawless White BB Cream is available at department stores and supermarkets for IDR 69,500.
Read More: